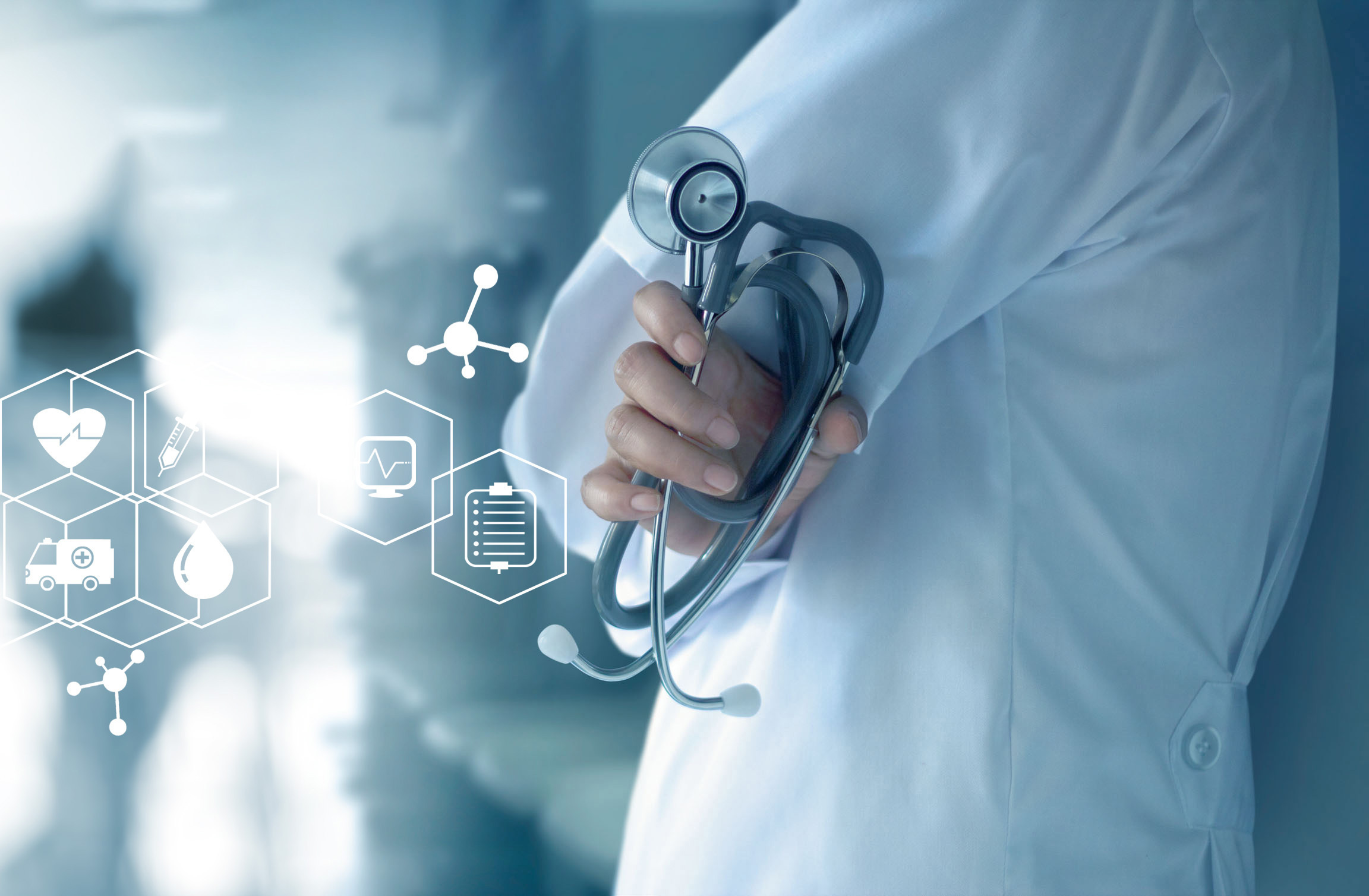 Not to sound like your mother but if you knew the probability of when your employees could get hurt, wouldn't you want to mitigate that risk?
We hear this from many of our insurance carrier clients, who utilize not only our telehealth services for their insureds but also our metrics to help them understand when and where injuries occur to increase employee safety. As mom would say, "An ounce of prevention is worth a pound of cure".
Beware of Wednesday. MedCall's 2022 data shows that on average, workplace injuries peak on Wednesdays, although are fairly flat throughout the week. Different industries show different data:  do you know when your injuries happen?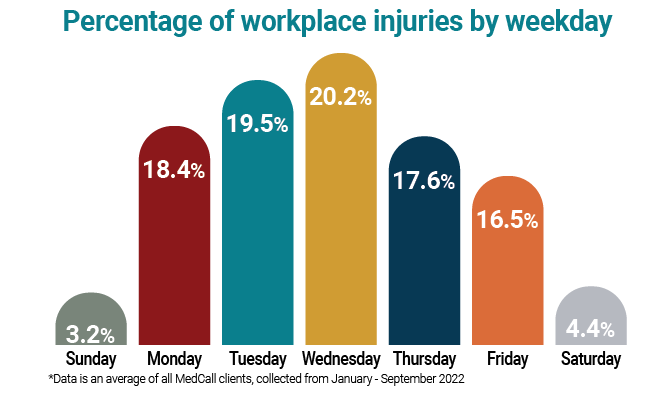 It's alarming that workplace injuries occur every 7 seconds in the US, according to the National Safety Council. In 2021, the Bureau of Labor Statistics reported over 2.6 million recorded cases and over 1 million cases involving days away from work. Based on our experience in workers' compensation telehealth, 84% of all workplace injuries can be treated through telehealth without the worker even leaving the job with minimal downtime. And with telehealth options that can be delivered within minutes of the injury, there is no more convenient answer for employees and employers.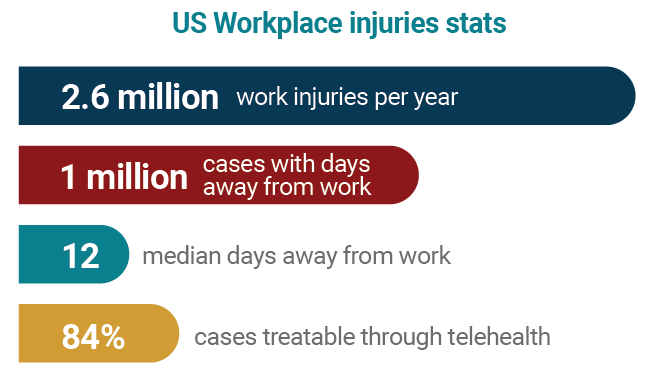 Some may say it's counter-intuitive for a workers' comp telehealth company to help its clients prevent workplace injuries. We say it is just part of our job helping our clients and their employers keep employees safe and being ready for their call.