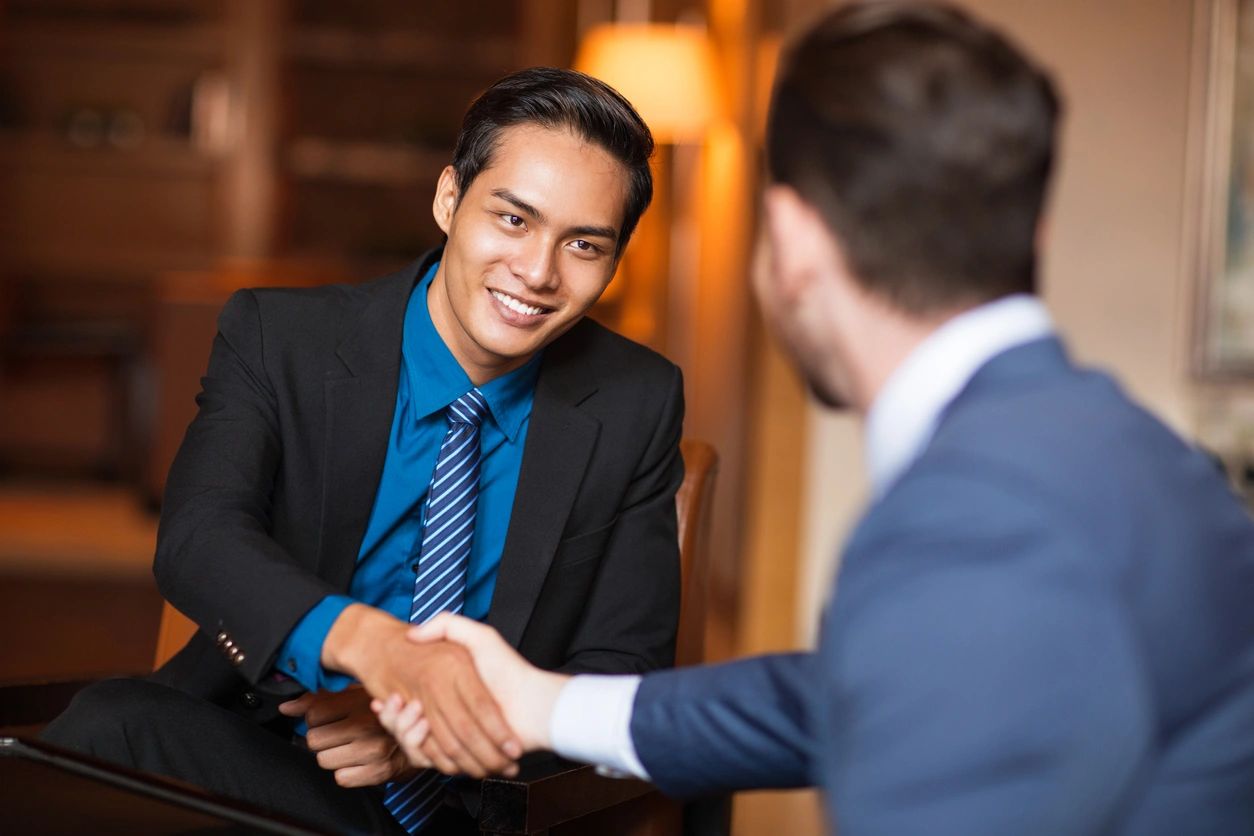 MedCall News: MedCall expands partnership with Medcor
MedCall is excited to announce our partnership with Medcor is expanding! For the past three years we have partnered with Medcor to provide world class telehealth triage services to Medcor clients through our unique Emergency physician network. With this new phase of partnership, we have deepened our technology integration via partner Talis CarePath to facilitate the fastest and most secure data and report exchange, and have created an even more personalized solution for Medcor clients.
A telehealth triage response to workplace injury has proven to save money, speed return to work, and create the most efficient and effective care path forward for injured workers. MedCall is thrilled to continue our partnership with Medcor to take innovation in workplace injury care to the next level.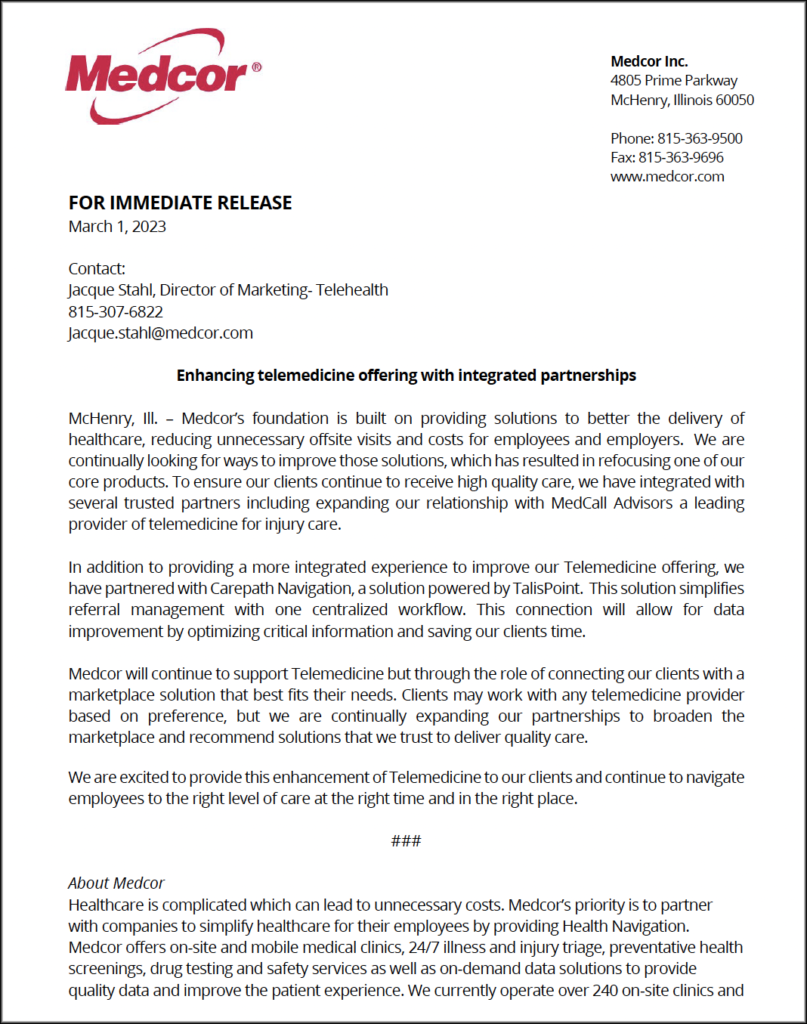 Click image to see the entire press release.